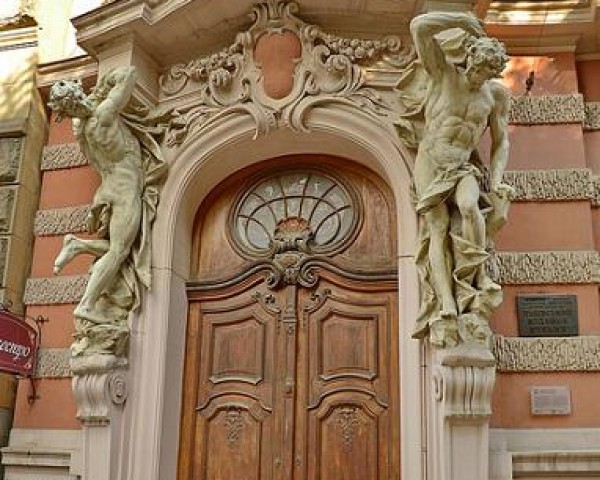 Photo: Alexander Jourba
Текст статьи участвовал в конкурсе на лучшую научную статью 2014 года и опубликован дважды, в апреле
Бермант-Полякова О. В. Психодиагностика и жизнь // Концепт. – 2014. – Современные научные исследования. Выпуск 2. – ART 54461. – URL: http://e-koncept.ru/2014/54461.htm. – Гос. рег. Эл No ФС 77-49965. – ISSN 2304-120X.
Полный текст статьи можно скачать здесь https://yadi.sk/i/WDtf4eshd4J7X
и в марте 2014 года,
Бермант-Полякова О.В. Психодиагностика и жизнь // Психотерапия. 2014. №3 (135). С. 18-31.
Статья рассказывает о современных зарубежных разработках в сфере психологической диагностики: психодинамическом диагностическом руководстве PDM и операционализированной психодинамической диагностике OPD-2. В работе излагаются диагностические схемы внутреннего мира здорового человека, уязвимого человека и абъюзера, полезные для практики и прогноза в работе психолога. Уделяется значительное внимание практической отечественной психодиагностике. Статья критически рассматривает методологию психодиагностического знания, имеющуюся на сегодняшний день, обсуждает механизмы и движущие силы, которые могут определять наблюдаемые факты. Автор вводит в психодиагностику понятие конфликта лояльностей, говорит о семейном подсознании и предлагает применение уровневого подхода к психодиагностическом знанию.
The article reports about modern foreign elaborations in the field of psychological assessment: Psychodynamic Diagnostic Manual PDM and Operationalized Psychodynamic Diagnostics OPD-2. The paper presents the diagnostic schemas for the inner world of healthy individual, the inner world of vulnerable individual and the inner world of abuser, which are helpful for psychological practice and prognosis. Considerable attention is given to applied Russian psychodiagnostics. The article critically examines the available today methodology of psychodiagnostic knowledge, discusses the mechanisms and dynamics that may determine an observed facts. The author introduces into psychodiagnostics the concept of 'conflicting loyalties' and familial subconscious and proposes to apply the levels approach to psychodiagnostic knowledge.
Полный текст статьи можно скачать здесь https://yadi.sk/i/I7kvAvIzd4JH3